Monitoring Your Eye Health
Total Vision Del Mar is proud to offer diagnostic testing to monitor the health of your retinas and the inside of your eyes.
Our professional team completes Optomap retinal imaging to our patients at their eye exam and for special testing purposes.
Schedule your eye health check up and examination today.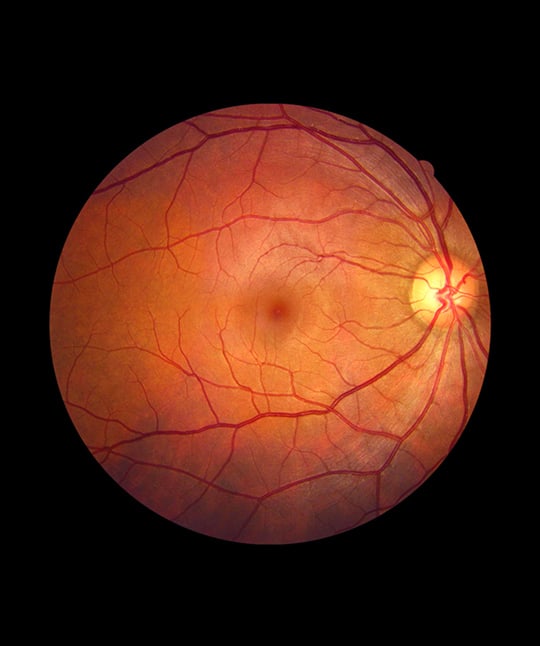 Optomap Imaging
Protecting your sight begins with regular eye exams. Combined with Optomap imaging, Optique Del Mar is able to get an excellent view of the health of your eyes.
What is an Optomap?
Optomap ultra-widefield retinal imaging is a noninvasive and quick diagnostic test that provides an in-depth image of the back of your eye, the retina.
The Optomap procedure is simple. Your optometrist will ask you to look into the device, and it will capture an image of the back of your retina. Nothing comes in contact with your eye, and it is suitable for the entire family.
The Benefits of Retinal Imaging
Your retina contains tiny blood vessels. The Optomap allows your optometrist to monitor your eye health for signs of eye diseases and other conditions that could affect your overall health, like:
Diabetes
Cancer
Stroke
Cardiovascular diseases.
Optomap ultra-widefield retinal imaging provides a 200° view of your retina, compared to the 45° view available without this technology. That means your optometrist will be able to see up to 82% of your retina.
Caring For Your Eyes
Monitoring your eye health for early signs of eye diseases and conditions allows your optometrist to make a proactive plan to help preserve your vision and protect your overall health.
Book your appointment with us today to protect your sight.
Our Location in San Diego
Our practice is located in Carmel Country Plaza in Del Mar, diagonally across from the fire station. Please keep in mind we are closed every day from 1 – 2PM for lunch.

Our Address
12880 Carmel Country Rd D110

San Diego

,

CA

92130
Our Hours
Monday

:

8:30 AM

–

5:00 PM

Tuesday

:

8:30 AM

–

5:00 PM

Wednesday

:

8:30 AM

–

5:00 PM

Thursday

:

8:30 AM

–

3:30 PM

Friday

:

9:00 AM

–

3:00 PM

Saturday

:

Closed

Sunday

:

Closed