Bring Tears of Joy to Your Dry Eyes
Dry eyes can distract you when you need your focus and cause daily discomfort. At least 4.88 million Americans have dry eyes.
If you ever suspect that you have dry eyes, it's best to contact your eye doctor. We can accurately diagnose dry eyes and provide effective therapies for your symptoms.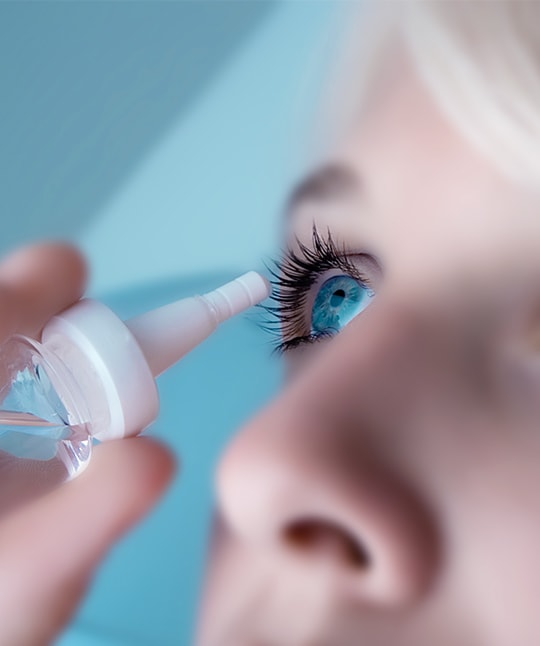 What Is Dry Eye Syndrome?
Dry eyes occur when your tears can't lubricate your eyes adequately. This usually occurs when your eyes can't produce enough tears or the tears they produce evaporate too quickly.
Factors that increase your risk include
Age over 50
Women
Antihistamines
Hepatitis C
Exposure to radiation
Vitamin A deficiency
Stem cell therapies
Medications (including certain SSRIs and antidepressants)
Symptoms of Dry Eyes
A burning feeling in the eye area
Feeling like something is "stuck" in the eye area (foreign body sensation)
Eyes that water more than usual
Redness in the eyes
Eyes that feel unusually tired
Eyes that itch more than usual
Find Relief for Your Dry Eyes
If you think you might have dry eyes, contact us for help. Our eye doctors will determine whether you suffer from dry eyes or a different condition and help you find appropriate treatment.
Our Location in San Diego
Our practice is located in Carmel Country Plaza in Del Mar, diagonally across from the fire station. Please keep in mind we are closed every day from 1 – 2PM for lunch.

Our Address
12880 Carmel Country Rd D110

San Diego

,

CA

92130
Our Hours
Monday

:

8:30 AM

–

5:00 PM

Tuesday

:

8:30 AM

–

5:00 PM

Wednesday

:

8:30 AM

–

5:00 PM

Thursday

:

8:30 AM

–

3:30 PM

Friday

:

9:00 AM

–

3:00 PM

Saturday

:

Closed

Sunday

:

Closed