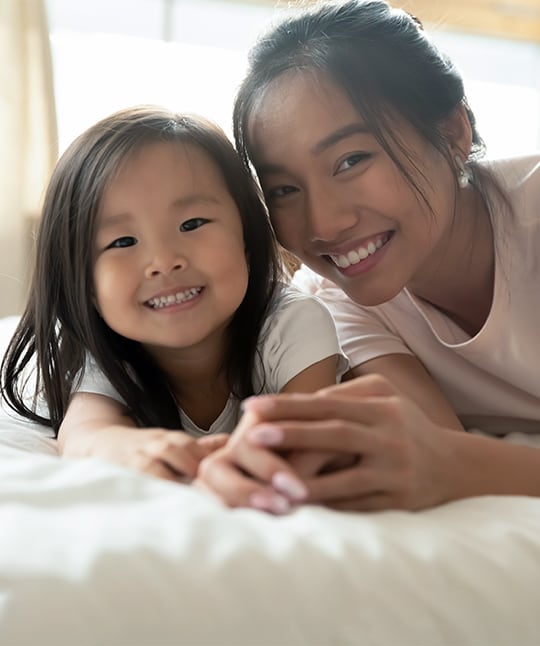 Why Do Children Need Eye Exams?
Eye health and vision problems can occur at any age, so eye exams are vital for children and adults. Taking your child for an eye exam allows their eye doctor to diagnose potentially severe problems and address them appropriately.Some childhood vision problems are easily mistaken for behavioral conditions. Children may also be unaware of their vision problems, especially if they grew up with them and have never experienced normal vision. Since 80% of all learning is visual, eye exams also help keep vision problems from affecting your child's school performance.
When Should Children Have Eye Exams?
Our qualified eye doctors can help your family avoid the unnecessary challenges mentioned above and ensure that your children receive the care they need. Children should have a comprehensive eye exam when they are 1 year old, with additional exams as follows:
Once at age 3
Once before entering first grade (at age 5 or 6)
Every year from first grade to adulthood
Children who need corrective lenses should also have eye exams once each year, or more frequently if recommended by their eye doctor.
What Takes Place During Children's Eye Exams?
When you bring your child to us for an eye exam, we ask questions and perform tests to detect any risks to their ocular health and vision. If we discover any issues, we'll recommend effective ways to treat or manage them.
Every children's eye exam includes:
Questions about their medical history (including family medical history and medication history).
Visual acuity, refraction, and binocular vision tests.
Tests to assess the general health of their eyes.
Recommendations and prescriptions for required treatments or corrective lenses.
Useful tips to help you protect your child's ocular health and vision.
Opportunities to raise any concerns you or your child have about their eyes.
If your child already wears glasses or contact lenses, please bring these items to their exam. Prescribing replacement lenses is always faster when we have the old ones in front of us.
Our Location in San Diego
Our practice is located in Carmel Country Plaza in Del Mar, diagonally across from the fire station. Please keep in mind we are closed every day from 1 – 2PM for lunch.

Our Address
12880 Carmel Country Rd D110

San Diego

,

CA

92130
Our Hours
Monday

:

8:30 AM

–

5:00 PM

Tuesday

:

8:30 AM

–

5:00 PM

Wednesday

:

8:30 AM

–

5:00 PM

Thursday

:

8:30 AM

–

3:30 PM

Friday

:

9:00 AM

–

3:00 PM

Saturday

:

Closed

Sunday

:

Closed