See Life Clearly with Contact Lenses
Clear vision without glasses might sound too good to be true, but not when you wear contact lenses.
Contact lenses allow many people to take a temporary break from glasses or stop wearing them long-term. Whatever your reason for wanting contacts is, our eye doctors are happy to help you find the eye-deal lenses for your needs.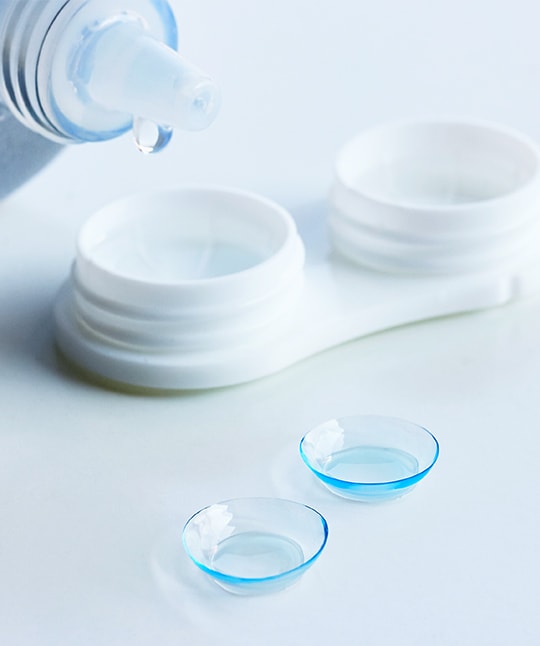 What Is a Contact Lens Eye Exam?
Before you can get contacts, you'll need a contact lens exam. These exams include all the steps of a typical eye exam, but have a few extra questions about your lifestyle and medical needs.
During your contact lens exam, we may ask:
How often you'd like to wear your lenses before changing them.
What type of contact lenses (soft, RGP, etc.) might work best with your eyes.
Whether you have conditions like dry eye syndrome or astigmatism that could affect your ability to wear certain lenses.
Whether you have vision problems that could be addressed by wearing specific lenses (for example, wearing multifocal lenses to control presbyopia).
What Happens After the Exam?
After your contact lens exam, we'll take some measurements of your eyes. These measurements help us offer you contacts that fit comfortably and improve your vision.
These measurements include:
We then provide you with trial lenses based on these measurements and briefly and check that they sit properly on your eyes. If you're happy with them, we order a supply for you and offer tips on caring for them. We'll also schedule follow-up appointments as needed to make sure your new lenses continue working for you once you leave with them.
Types of Contact Lenses
Soft Contact Lenses
Soft contact lenses are typically made from silicone hydrogel that lets oxygen through to nourish the cornea. These lenses are generally regarded as simple, comfortable, and cost-effective.
Multiple varieties of soft contacts are available to accommodate different preferences and needs. We can help determine the best shape for your eyes and recommend lenses that can be replaced on a schedule that works for you (daily, bi-weekly, monthly, etc.).
Rigid Gas-Permeable Lenses
Rigid gas-permeable lenses (RGP) are made from silicone compounds that create a smooth surface in front of the cornea. They're especially useful for correcting conditions that occur when the eye's surface is shaped abnormally, such as astigmatism.
Due to their relatively solid nature, RGP lenses are generally more durable than soft contacts. However, they can take some getting used to and may come loose more easily during use. Your eye doctor can tell you whether RGP lenses are a good idea for you.
Specialty Contact Lenses
Depending on your needs, you may require contact lenses with particular properties, such as:
Aspheric: These lenses reduce visual aberrations and improve vision. They are often recommended for people with low astigmatism.
Toric: These lenses have different prescriptions along their horizontal and vertical axes and are weighted at the bottom to prevent sliding during use. They are often recommended for correcting moderate to severe astigmatism.
Multifocal: These lenses contain different prescriptions at various points across their surfaces, allowing the viewer to focus at a range of distances by adjusting their eye line. They are often recommended for people with presbyopia.
See Our Brands of Contact Lenses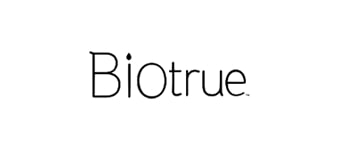 Bausch + Lomb Biotrue
Biotrue One Day contact lenses are the newest innovation from Bausch and Lomb. Inspired by the biology of your eyes, the surface is designed to mimic healthy tears so that the contact lenses can retain both moisture and shape. The Biotrue technology ensures that your vision will stay consistently crisp and clear, and your eyes will feel naturally comfortable throughout the day. Biotrue also has "High Definition Optics" – designed to help reduce halos and glare – which means you get great vision in any situation.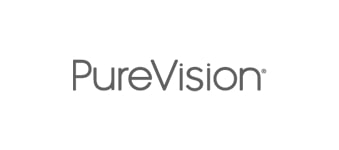 Bausch + Lomb PureVision
Bausch + Lomb PureVision contact lenses are indicated for the correction of nearsightedness (myopia) and farsightedness (hyperopia). They are made using our unique AerGel material, delivering exceptional vision, with outstanding comfort and health. They allow a high level of oxygen to reach your eyes, and resist protein buildup – your lenses stay comfortable all day long.
Our Location in San Diego
Our practice is located in Carmel Country Plaza in Del Mar, diagonally across from the fire station. Please keep in mind we are closed every day from 1 – 2PM for lunch.

Our Address
12880 Carmel Country Rd D110

San Diego

,

CA

92130
Our Hours
Monday

:

8:30 AM

–

5:00 PM

Tuesday

:

8:30 AM

–

5:00 PM

Wednesday

:

8:30 AM

–

5:00 PM

Thursday

:

8:30 AM

–

3:30 PM

Friday

:

9:00 AM

–

3:00 PM

Saturday

:

Closed

Sunday

:

Closed